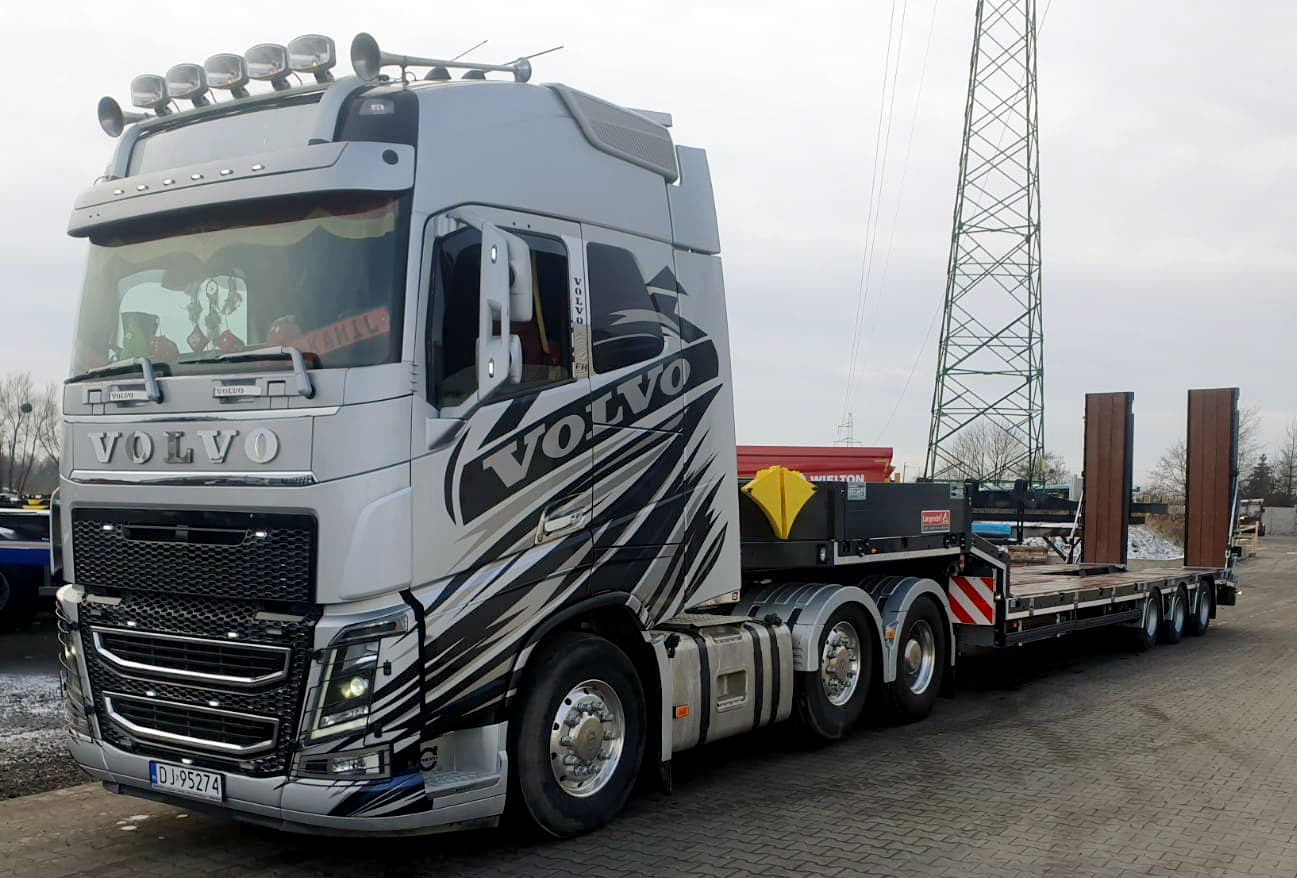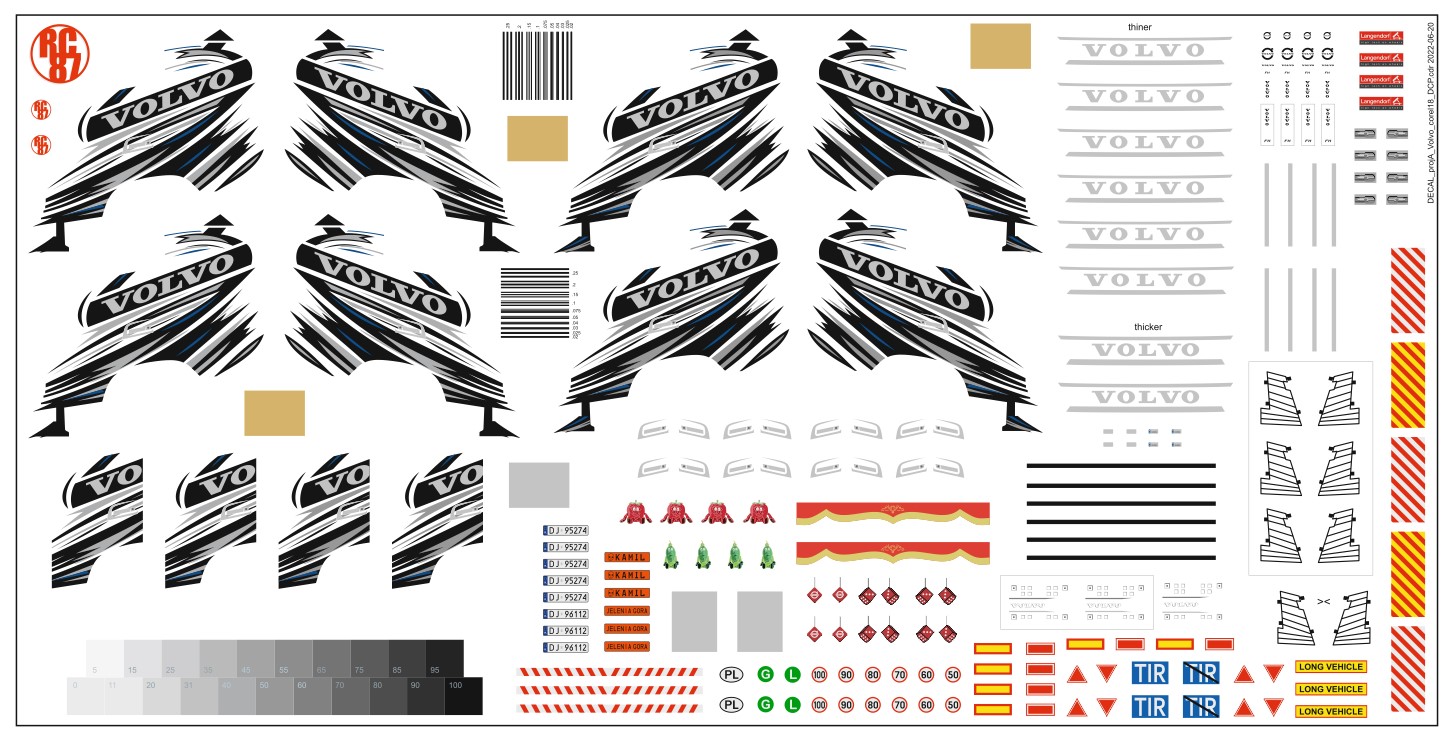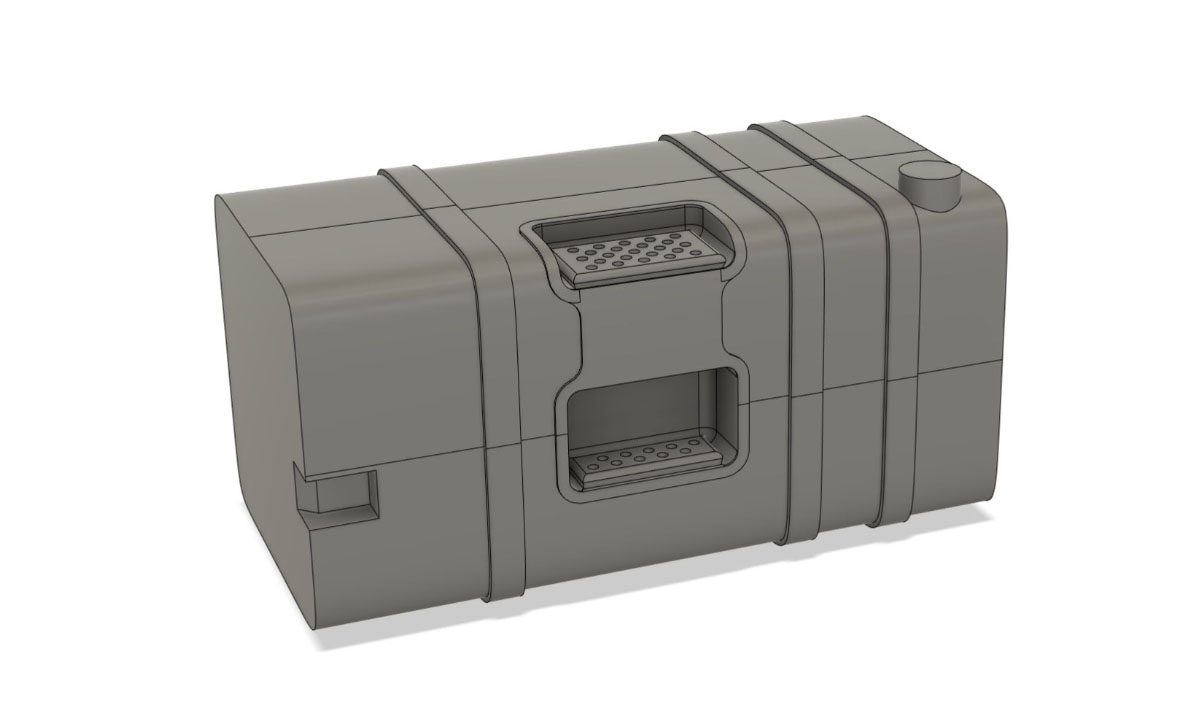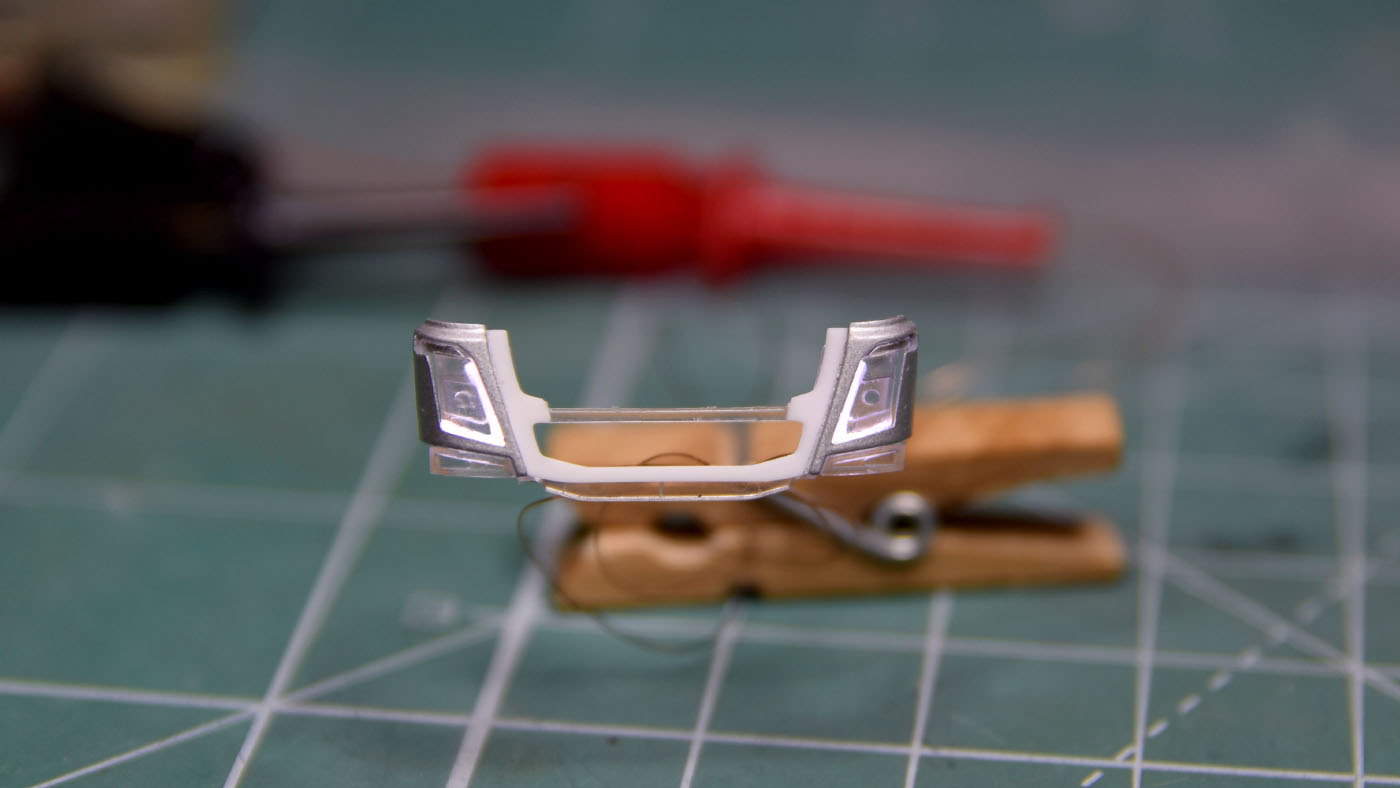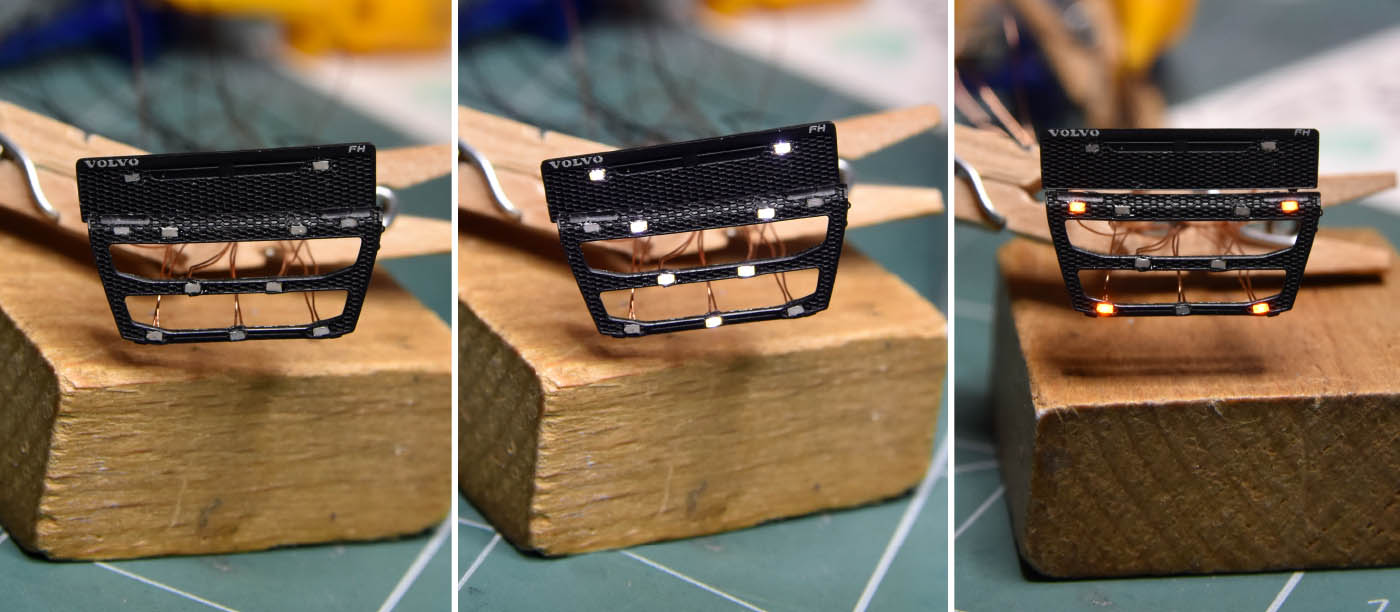 Testing a module for that set of 4 LEDs. There are 42 patterns including not animated patterns like 100% intensity static lights, 40% intensity, and 0% intensity.

New feature, now the module can control another module or a set of external LEDs. So when the pattern starts to play, it can start another module or multiple modules or external LEDs (up to 40mA for all connected LEDs). There is new pattern, that turns off the flashing LEDs, but external LEDs still stay on. Of course, when the module receives a signal to turn off, all LEDs and the external LEDs (or another module) will be turned off. That way modules can be linked together.
Front main lights. Some cut is needed to fit the L shaped lights.
When the L shaped lights are glued to the main lights front cover part, separated earlier lights' details are glued back into the L shapes.